Book Direct
Local Cars
Best Value
BOOK DIRECT & SAVE
At J2 we pride ourselves on value for money and when you book directly with us you not only get the best wedding cars and the best service, but you also get the best prices.
With just a call to us we can guarantee the availability & price of your dream Bridal car – because they are our cars.
Our Cars
Our wedding car collection is the heart of the business. From 1930's style cars to modern Mercedes and BMW luxury limousines, we take pride in their condition and presentation.
Prepared with Satin Ribbon and bows as required, they always look the part.
Our Chauffeurs
Of course, as important as the Car is, the chauffeur plays a crucial part in your day.
Not only is it their role to drive you to the wedding venue on time, but he is also there to put you at ease, remind you to bring your bouquet, answer your questions and pave the way for your entry – whilst being friendly but not familiar!
Easy To Book
1 – Quote Online
Check availability using our automated quotation system
2 – Book Online
Just complete the form to book your wedding car
3 – Pay by Card – Online
Pay your deposit and balance securely online
My Booking page
And when it's booked, we'll send you a confirmation along with a link to your 'My Booking' page where you can check the itinerary – so we're sure that everything is in order.
Why book with us?
J2 Luxury Transport was founded a few years ago to raise the standard of Wedding Transport through promoting our fleet of outstanding cars bundled with the very best of service in the industry.
Based in North Wiltshire we cover from Dorset to Greater London and The Midlands to the South Coast. Our fleet is well maintained and includes top of the range Mercedes and classic Beauford wedding cars suitable for the bride or groom. These are backed up with modern minibuses for larger groups such as family members and of course the Bridesmaids.
We train our chauffeurs and they are all DBS checked & licenced for your peace of mind. It's their role to ensure you have a safe, professional and enjoyable trip – on time, everytime.
We guarantee an attentive and caring service on your big day and we always go the extra day to make it a day to remember.
Recent reviews
You don't have to take our word on the quality and reliability of our service. We subscribe to an independent reviews service – and here are a few of the latest:
Mark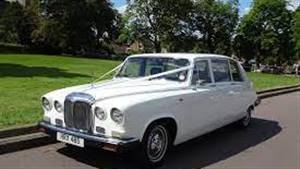 11 June 2022
This is definitely a 5 star review in all aspects. The driver was incredibly polite, patient, amusing, well mannered, well dressed and very well informed, what an exfremely nice gentleman. The car itself was immaculate and was thoroughly enjoyed by everyone even the passers by making comment. We had a thoroughly good day and your expertise helped immensely. Many thanks once again, Mark Dobson
martin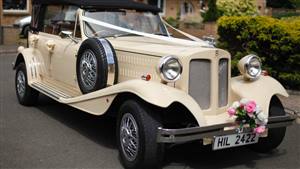 Castle Combe Wedding
11 June 2022
Perfect service, everything went exactly to plan. We had the roof down on the car, it looked fabulous… the wedding photos look amazing with this car…. Thank you to J2…
Jade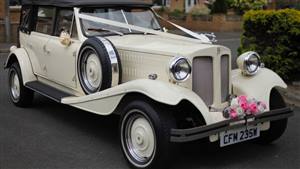 10.06.22
10 June 2022
We hired a car from J2 and from booking the car to the car taking me to the wedding venue all ran smoothly. It was such a nice journey with the driver who was very down to earth. After the ceremony me and my husband got a ride in the car so he could experience the car. I would highly recommend J2 transport.
john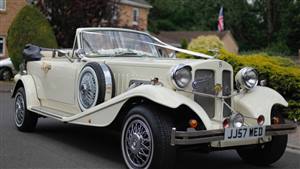 Wedding car
02 June 2022
Surprise wedding car for my daughters wedding ,professional service driver was fantastic nice and relaxed even had bubbly to set day off perfect for my daughter many thanks for making her day special yours sincerely john
Nikki Braidwood
Rebecca's wedding
21 May 2022
My daughter got married last weekend & we booked the Beauford hard top - it was called Rebecca just by coincidence. The driver, Joe, was kind, caring & attentive. My mum has mobility issues & he helped her into the car & didn't rush. The whole experience was amazing & I would highly recommend. Thank you Joe ! xx
mandy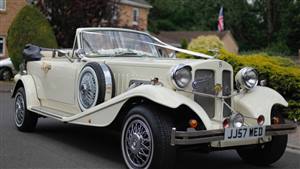 Beautiful car
20 May 2022
The car was beautiful, it arrived early so we could take photos before we left. Our driver was so lovely. Perfect day!
Cassie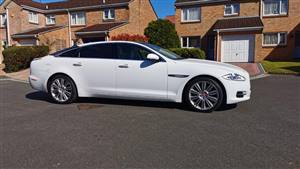 Wonderful trip
15 May 2022
Thankyou for a wonderful return trip for my fiancés birthday. Roberto was brilliant!
Pandora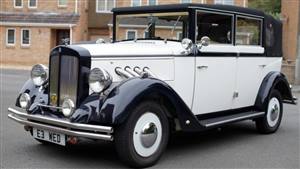 Wedding car
15 May 2022
Andy was kind and chatty on our way to Cripps Barn. He very kindly waited a long time for us to finish getting married and come back out for photos. The car was everything I hoped for and more - the wood trim made it feel very elegant. All in all the service, Andy and car were perfect.
Sophie & Josh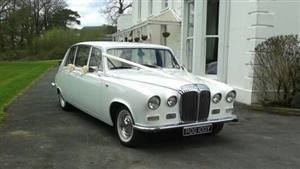 Wedding Car
02 May 2022
Over the moon with the service we received on our Wedding Day. The driver arrived early, to ensure everything was ready, and was extremely professional and friendly. We would highly recommend! Thank you so much