About our reviews
After the wedding, every couple is sent an invitation to review our service. These reviews are marked as Verified
. To protect the integrity of the verified reviews only customers can submit them. These reviews are managed independently by The Wedding Car Directory.
Reviews can also be placed anonymously directly to the site. These reviews are marked as unverified
.
Reviews of wedding cars in Wiltshire
Sophie & Josh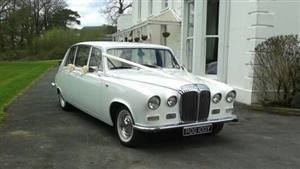 Wedding Car
02 May 2022
Over the moon with the service we received on our Wedding Day. The driver arrived early, to ensure everything was ready, and was extremely professional and friendly. We would highly recommend! Thank you so much
david (booked via ATFH)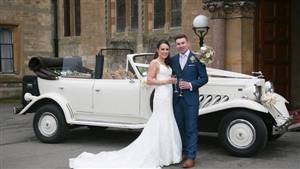 wedding car hire
30 April 2022
I first booked this vehicle 2years ago but the wedding was postponed due to covid. I was able to alter the booking at no extra charge to the following year. The vehicle arrived in good time and the driver was well presented and appropriately dressed. He was friendly, discrete and very patient. would recommend this company
Mevin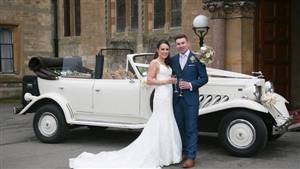 Highly disappointed with the service
18 April 2022
I was highly disappointed with the service I received from J2 Luxury car. When I booked this quote I specified I am booking this for 3 guests from the house to the church. On the day the driver told us there is only space for 2 guests. Another major safety risk was the passenger door kept opening, I nearly fell out of the car 3 times while the driver was going through roundabout. The driver have to stop the car 3 times to try and fix this issue and door still opened. In the end I had to hold the door till the end, my wedding ride was a disaster. 3rd point was we were told the roof can open but on the day we were told these cars can't have open roof. Honestly I feel like I been lied to and provided false promises. I didn't get a apology from the owner yet.
emma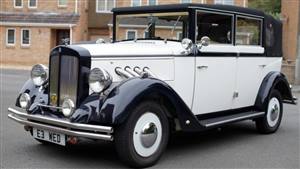 Wedding 18th April
18 April 2022
Our driver was excellent. Turned up way before he needed and was very smart. Had a lovely journey to our venue and the driver was really friendly and helpful. The car was beautiful worth every penny. Would highly recommend.
dawn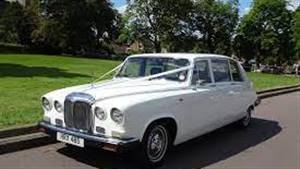 Excellent service
09 April 2022
This company provided an excellent service. The rating of 5 stars on each category says it all really. The process of booking to the departure of the car was slick, professional and high quality. The bride was delighted by her surprise mode of transport to the wedding venue and helped make the day perfect. I would highly recommend this service, their cars and their staff.
Timothy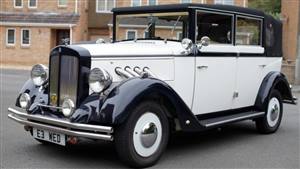 Wedding
08 April 2022
Excellent service was on time and car looked amazing the driver pulled out all stops to to make the day special even stopping off on way back to take some special photos, highly recommend this company.
hayley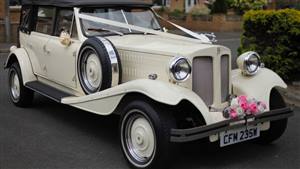 Beautiful cars
26 March 2022
Staff were great, on time, arrived in style!
hayley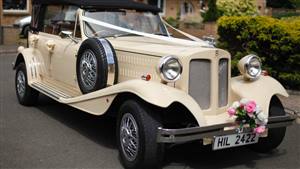 Lovely car
26 March 2022
Arrived in style
hayley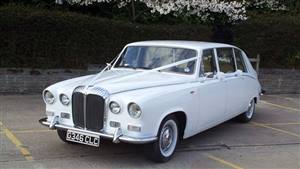 Lovely car
26 March 2022
Staff were great and punctual
darren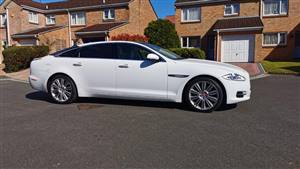 Great service, great company
25 March 2022
Punctual, clear communications and considerate drivers, highly recommend
Anne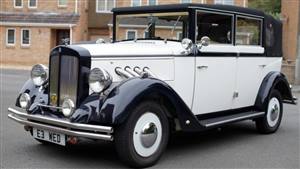 A wonderful day
19 March 2022
We hired Rosie for my daughter's wedding in March 22. Rosie arrived punctually, looking clean and shipshape with ivory ribbons and bows. The driver, Andy, looked very smart and was very helpful and flexible, making small last minute adjustments to the schedule. We would definitely recommend Rosie!
mike
Our wedding on 18th March
18 March 2022
I would like to say how great the driver was for our wedding day, we had loads of time for photos before and after the wedding ceremony , car looked amazing as well .Thank you and I would definitely recommend you.
Rachael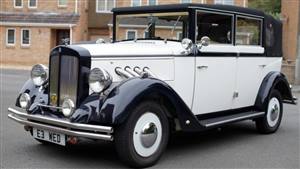 Excellent!!
18 March 2022
Could not fault the service we received for our wedding. Our driver was early, looked smart and was relaxed and friendly. Could not have asked for more! Thankyou!
Alison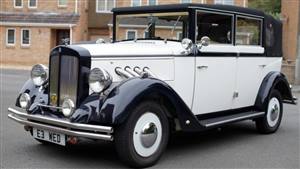 Excellent service
13 March 2022
I booked Rosie to take the bride, 3 bridesmaids, and both the parents of the bride to the venue. The driver, Andy, was friendly, informative, happy to hang around whilst we all sorted ourselves and our bags out, and even stayed a while so photos could be taken after the ceremony - there wasn't time enough for the happy couple to take a spin in the car that afternoon, but the offer was certainly there. The car itself was absolutely beautiful, and a joy to ride in. The initial quotation and subsquent booking/payment process was quick and easy, and I can highly recommend J2 Luxury Transport.
Joe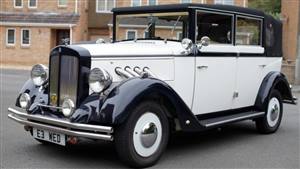 The best service
12 March 2022
The driver was so punctual and smart as well . He was so polite and helpful in assisting in everyone in the car . He had a chat with us and everyone with meekness and love . I really recommend this company for weddings .
carol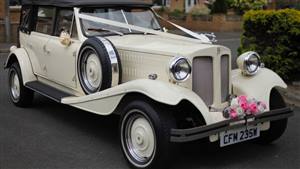 26 February 2022
The bride loved the car it was immaculate turned up on time the driver was polite and courteous and allowed time for photos after the ceremony . Thank you
carol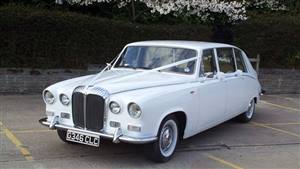 26 February 2022
Car was immaculate ,on time and allowed time for photos after the wedding service. The staff were polite and friendly. The bridesmaids and pageboys loved their trip . Thank you
Robert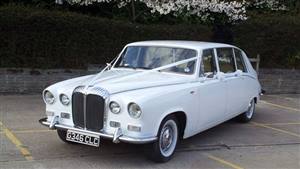 Excellent Service
26 February 2022
Ordered this car as a surprise for my bride. The car arrived in plenty of time. Driver was polite, friendly & professional. He really went the extra mile which added a little sparkle to our wedding day.. highly recommended
Thomas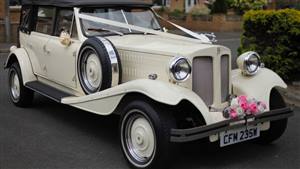 Couldn't of asked for more
22 January 2022
Lovely driver! Arrived in plenty of time, which was one less thing for my bride to stress about. Was a nice chance to have some time to ourselves with a glass of prosecco after the ceremony. And the driver gave everyone a chance to get pictures when we arrived.
Joleen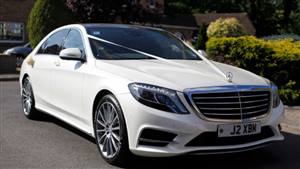 19 January 2022
Thankyou for the lovely car and professional service we received on our wedding day. Joe Robinson our chauffeur arrived well on time and was really lovely, friendly and professional and gave a 5?? Service.
Mandy
07 January 2022
Great card and service from Nathan
Taylor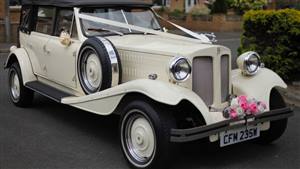 Awesome - highly recommend!
31 December 2021
Great service from start to finish, prompt responses and really helpful. Our booking was super last minute and they went above and beyond. Even offered us a complimentary upgrade when they had a cancellation. The cars really made the day and a massive thanks to Nathan. Highly recommend for anyone wanting to arrive in style!
taylor
Awesome- highly recommend!
31 December 2021
Great service from start to finish, prompt responses and really helpful. Our booking was super last minute and they went above and beyond. Even offered us a complimentary upgrade when they had a cancellation. The cars really made the day and a massive thanks to Nathan. Highly recommend for anyone wanting to arrive in style!
julie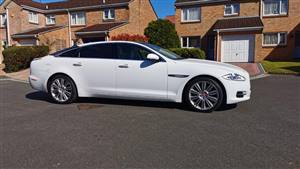 What a Smooth ride
29 December 2021
The car was amazing. Absolutely spotless and immaculate. Vincent the driver was very personable and made the journey exceptionally memorable. Would definitely recommend. Wish I could do it all again 🙂 🙂
Beckie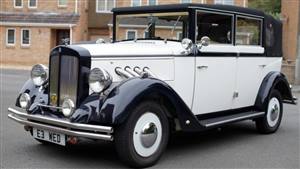 My wedding 28th Dec 21
28 December 2021
I was so happy with the rolls Royce I booked for my wedding, it was perfect to take me and my friends to the venue and arrived on time. The only improvement I'd ask for is slightly better communication ahead of the event (which was particularly important during covid uncertainties), although the car turned up on time I was a little worried at times as to whether it would!
carrie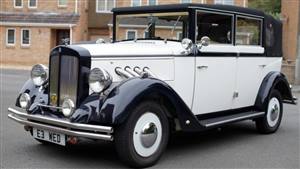 Great service
Saturday, December 11, 2021
Although the car that arrived was different to the one I had booked, it was still a beautiful car and my groom was happy with it. Excellent driver, couldn't fault him.
Dennis
Beaford Hardtop- Rebecca
Tuesday, November 23, 2021
A truly amazing experience and a fantastic day.The car arrived 15mins early which was very reassuring and helped steady my nerves.The condition was first class and performed well through traffic and the hills around Clifton in Bristol. Our driver 'Joe ' was impeccably dressed ,stylish and a real gentleman throughout the day.No requirements were refused and allowed ample time to capture some great memories. I highly recommend this company and well worth the experience.Many Thanks for an unforgettable day ???? ?? ??
tee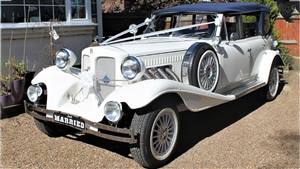 Perfect Car for a Perfect Day
Saturday, November 13, 2021
Cannot fault the car and driver. A bit shabby around the edges, but to be expected from a vintage car. Not sure what happened to the on board toast drinks we ordered, wasn't offered any and felt awkward asking. Punctuality and presentation spot on though.
Anne Pike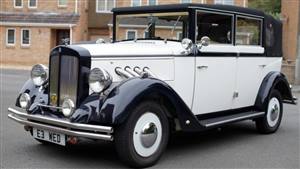 Review
Saturday, October 30, 2021
Wry happy with the service. The car was a little rickety but overall very happy with the service
gemma nicholson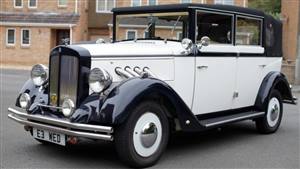 Excellent service
Thursday, October 28, 2021
Both the car and the driver were awesome. What a fantastic service we were provided, and the car was stunning. Would most definitely recommend to everyone. Our driver went above and beyond to ensure we had a fantastic experience.